Returns
100 days

Free shipping

from 50 euros of purchase

in metropolitan France

Secure payment
Credit card, Paypal, Bank transfer

Materials Guide
Acrylic
Chemical fiber staple of something shiny, Matt and semi-Matt, unbleached or bleached or well colored in the mass.


Bamboo
The bamboo fibre is a fibre of vegetable origin and is obtained from the pulp of bamboo cellulose. The fibers are woven in the form of velvet (velvety and soft) or (highly absorbent) sponge bamboo is very often associated with cotton fiber to obtain textiles more resistant and washable at 30-40 ░. Bamboo fiber is 4 times more absorbent than cotton.


Coolmax
COOLMAX« is a high technology unique, specially developed to the point to keep its users dry for absolute comfort. COOLMAX « fabrics are made from a polyester Dacron fibre that covers a wide area. This special 4-channel fibre forms a transport system that allows the evacuation of moisture from the skin outward. COOLMAX « dries then faster than any other fabric and then acts on the body thermoregulation. Hydrophobic, it keeps 8 times less moisture than Nylon and 14 times less than cotton. It eliminates bad odours.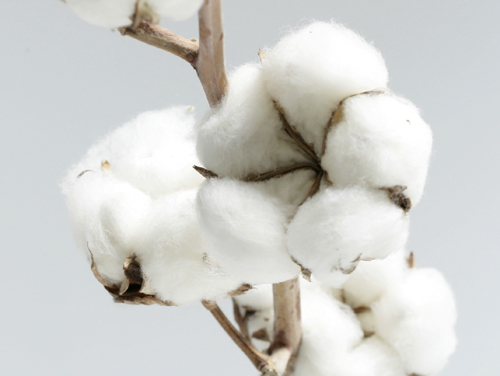 Cotton
Cotton was known in India since ancient times; in Peru, found cotton fabrics likely dating back 2500 years BC. Grown in the 17th century North America, it was introduced in Europe in the 18th century. Textile fibre incorporated by the silky filaments that wrap cotton seeds; It is composed of approximately 94% of cellulose. An essential characteristic of the quality of the fibre is the length of the fiber. Short fibres are less than 25 mm, the long fibers are superior to 28.5 mm; These are usually combed. It brings: comfort on the skin, hygienic material. Cotton is able to absorb 10% of its weight in water, without giving the impression of being wet. There is an excellent absorbency, and a holding capacity for sweat components. More cotton will virtually not load static and it is stranger to allergies. It adapts to very high washing temperatures (if its dyes are solid). Maintenance: No constraints. Supports the great heats and the machine.


Dorlastane
Derived from the spandex, synthetic fiber, including the particularity is its very high elasticity.


Elasthan
Term composed from the words "elastic and polyurethane", a generic term for high elasticity wire. If extension under a force of traction to 3 times its length, he quickly resumed its shape when the traction ceases to be applied. Examples: Dorlastan, Glospan, Amey, Lycra.


Wire of Scotland
Twined cotton yarn treated gassing and mercerizing, regular and glossy appearance.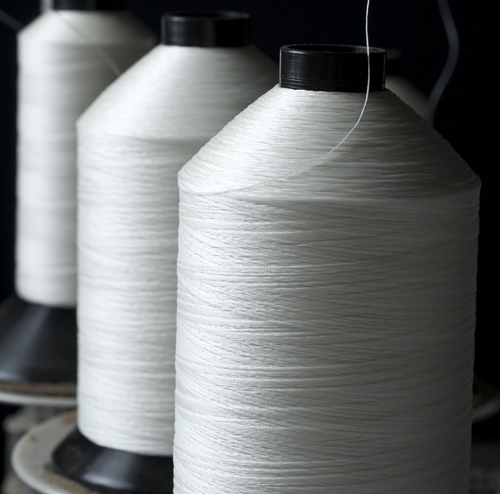 Jersey
Asymmetrical knit both sides with different aspects. It is bonding more simple that one can achieve in this technique. The jersey is mainly used by the clothing industry. The jersey can be realized in cotton, linen, viscose polyester, polyamide, etc...


Lin
Plant fiber extracted from the stem of the linum. It's a fiber strong and brilliant, giving fresh and absorbent fabrics that wrinkle easily.


Lycra
Garments with LYCRA « provide real comfort. During the effort, both wet dry, they allow great freedom of movement and comfort. Long holding period. Fiber spandex invented and manufactured by Dupont (which the markets since 1960). This fiber can stretch up to 7 times its length and immediately recover its original length as soon as the voltage stops. It can be used in all fabrics and blends as well as synthetic natural fibres. It is never used alone. Lycra provides the elasticity necessary to underwear that better follow the movements of the body and allows them to keep their shape and size initial. This fiber really helps a greater freedom of movement, it brings long holding time, comfort and fit, freedom of movement, perfect maintenance.


Meryl
Currently trading name of a polyamide. See Textile Microfiber.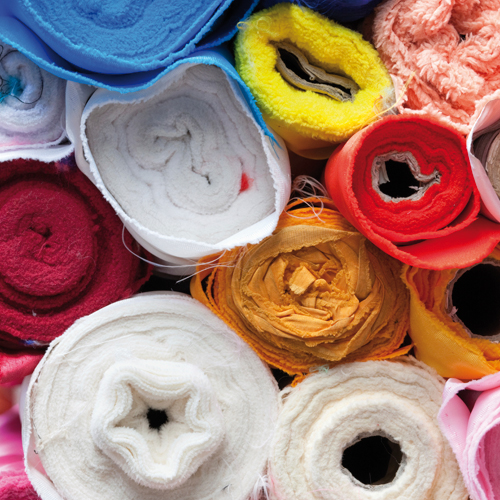 Textile Microfiber
Fabric made from microfibre for a silky appearance, softness, comfort, waterproof-breathable. Examples: Meryl, Tactel Micro.


Micromodal
Even more fine and soft MODAL, this fiber gives the feeling of skin on skin. Ideal for lingerie and night of luxury linens.


Modal
The modal is a fiber extracted from wood cellulose, natural raw material. It is soft, supple and silky, for high comfort. It has the particularity to remain flexible and soft even after several washes. The modal is particularly absorbent and breathable. The modal has an analogy of behavior comparable to that of viscose. Their appearance is glossy, Matt or colored in the mass.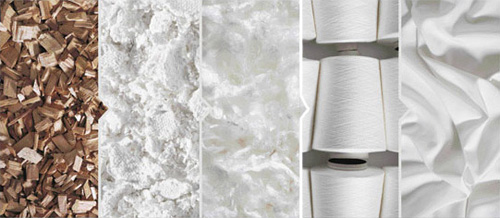 Polyester
Synthetic material, wire resistant, flexible, very good thermal memory (indefroissable, pleating), easy maintenance. Example: Tergal.


Polyamide
Synthetic material, son resistant, flexible, relatively elastic, easy maintenance. Examples: Meryl, Tactel.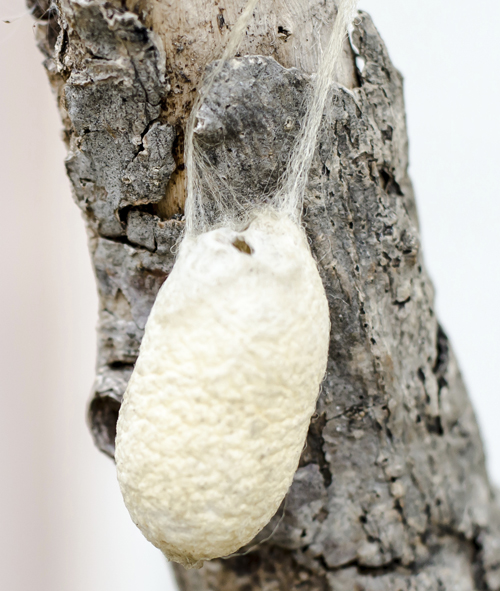 Silk
Animal origin. Filament yarn obtained after reeling from the cocoon produced by the larva of a butterfly silk fibre is very absorbent: it can absorb up to 30% of its weight and keep 12%. Poor conductive of heat, its heat capacity is very large. It is thin, elastic and flexible. Wrinkle-free and lightweight, silk thread is white and very bright. It is 3 times stronger than wool. Great softness. Shine. Gives incomparable fabrics by their beauty and their falling. Maintenance: Delicate to maintain its qualities. Cold water, by hand. Use mild detergents. Does not support heat. Color washing separately. Get wrinkled.


Tactel
TACTEL « is a unique double-sided designed for intensive sports. It allows a sensory comfort and physiological maximum. The TACTEL « inner layer transfers moisture to fine and filaments absorbent of the TACTEL « outer layer where it evaporates effectively. Its characteristics: -body microclimate control -fast drying -lightness -sustainability -softness -ease of maintenance.


Viscose
A natural material rendered human treatment comfortable and sophisticated. It is a noble material of natural product. It benefits from 100 years of experience making it a leader in fashion. Viscose is a beautiful to look at, it has a silky, lustrous appearance and accepts the shimmering colours which do not adversely affect. It is distinguished by a very beautiful fall thanks to the density of the material (greater than cotton). His touch is fluid and natural for optimal comfort. Does not retain static absorption of moisture from the body speed is greater than cotton (13% against 8.5%). In summary, it is the association of aesthetics and comfort. Maintenance: Easy, its strength is excellent as well as the holding of the colors at 40 ░ C.